« Back to News & Notices
Now Hiring - Village Superintendent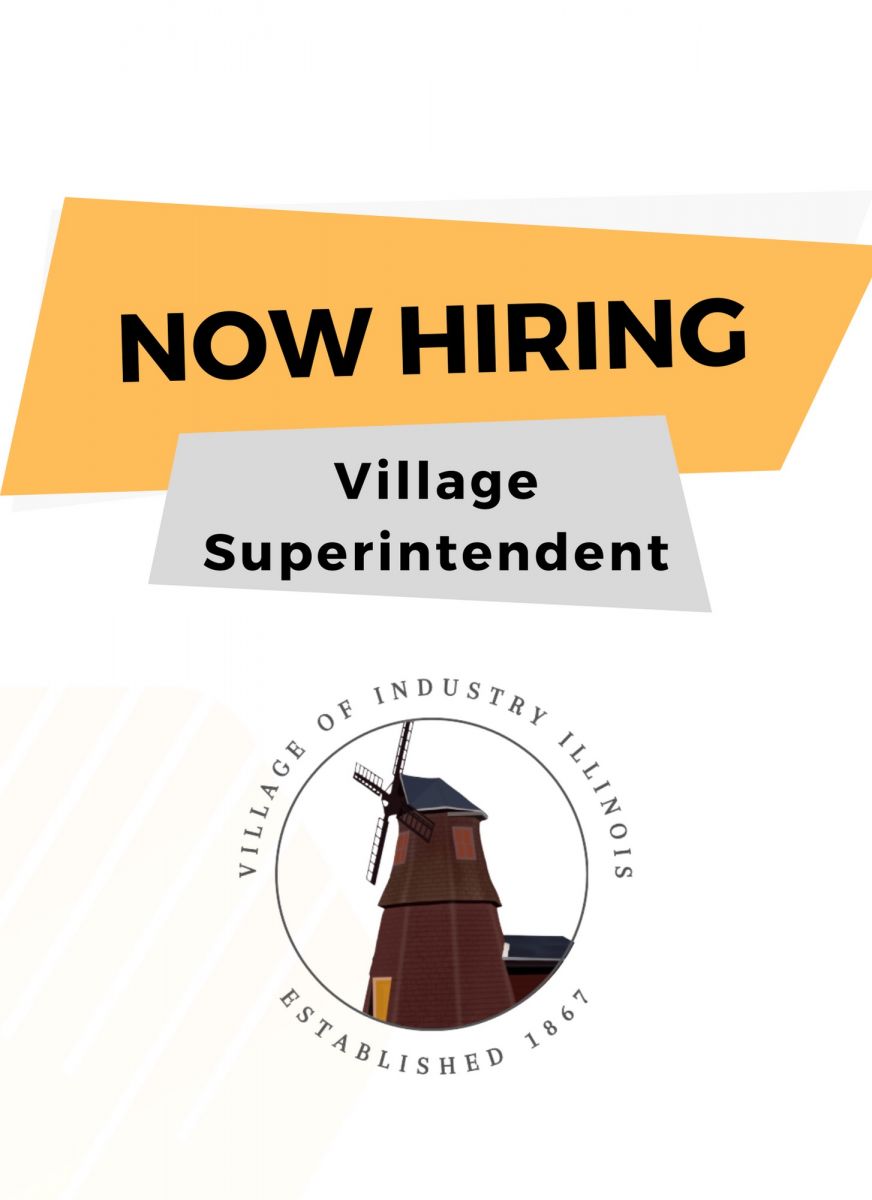 The Village of Industry is seeking qualified individuals for the position of Village Superintendent.
Under the general direction of the Village President and Board of Trustees, the Superintendent organizes, reviews, and supervises the activities and safety considerations required for the Village. The selected candidate shall work closely and provide general supervision to temporary staff and outside vendors They will also advise the Board of Trustees in the decision-making process.
Essential Job Functions:
Reasonable accommodations may be made to enable individuals with disabilities to perform these essential functions.
Plan, organize, control, and evaluate the daily activities and operations related to the Village
Monitor and control performance of the Village in conformance with objectives, plans, schedules, and budgets
Direct snow and ice control program for each snow event
Maintain all Village grounds and roadways
Assist in preparing bid specifications for capital and routine maintenance projects
Plan and review monthly operations with Board of Trustees to ensure efficiency and productivity goals are met
Establish and process contractor invoices for timely payment
Provide information for annual budget preparation
Participate in capital improvement planning by determining short and long-range infrastructure needs
Respond to public inquiries, investigates, and resolves complaints
Requirements:
High school diploma or equivalent
Experience preferred in maintenance/construction field and operating heavy equipment
Proficient in the operations of all Village equipment, vehicles and tools
Understanding of compliance sampling and annual operational budgets
Advanced knowledge of occupational hazards and safety precautions related to operations
Reside within 10 minutes of or be willing to relocate to the Village of Industry
Other Qualification Requirements Include:
Must be able to prioritize multiple directives and efficiently manage time during regular business day
Ability to manage and assign work in digital environments utilizing Village specific applications and software
Possess a working knowledge of all construction trade skills, such as carpentry, plumbing, electrical, HVAC, forestry, snow/ice control, and vehicle repair
Effective communicator, verbally and in writing
Physical ability to perform the foregoing duties in a satisfactory manner
Ability to work for extended hours in all weather conditions and to provide physical exertion as found necessary in assisting or completing Village activities
Good general health and the physical ability to do some lifting as required
Ability to work independently without supervision
Requires the ability to drive and to operate Village equipment
Please email resume to clerk@villageofindustry.com by July 15, 2022.